Wireless Security for Outboard Motors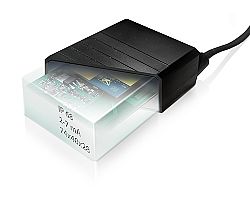 We've a new addition to our range of tracking products, the G32 wireless GPS Alarm. It's compact & easy to install, and is designed specifically to mount directly onto outboard motors as the electronics (and SIM card) are encased in a silicone block to resist water & extreme vibration. The tracker is powered from the boat's battery, and also features standby power, so will still report locations if the motor is stolen, enabling easier recovery. It can be used on its own, or as part of a comprehensive alarm system using the G32 base unit when coupled with wireless accessories such as magnetic contacts & PIR movment detectors. It also can be paired with a W40 water level sensor to indicate bilge levels. As the system is modular, you only pay for the components & features you need.
Read more about Outboard Motor Security
All programming is carried out using IPhone or Android APPs, or simple SMS messaging. Contact us for more information.