Seawork Exhibition 2016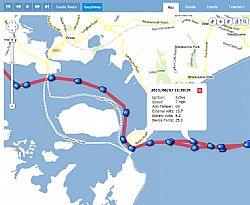 We're exhibiting at Seawork, June 14-16 in Southampton, so come & see us! You can track us down on Stand PY160.
We can help you find the right tracking technology for your application, and show you how the software helps you stay connected to your assets, whether its single vessels, fleets, vehicles or people. You can improve logistics by monitoring where your vessels are in real time & read information from onboard equipment, all at low cost based on GPRS or 'least cost' data routing with Irdium/GPRS devices.