Marine Security Cameras
If you want to keep an eye on your boat remotely, installing a marine security camera is a good idea. Some types of CCTV can be complex to install & expensive to run, but we have a much simpler 'plug & play' solution that will work virtually anywhere with cellular coverage.
Sentinel Cam can be installed as part of the YS6 boat security system, or it can be fitted as a stand-alone device to any boat with a power supply. It is completely wireless & is controlled by the YS Hub phone APP.
Sentinel Cam can send high-definition 1080p videos using a wide-angle lens, enabling you to 'live stream' images or a snapshot at any time from your boat. It can also automatically send a 30-second video clip if the camera detects an intrusion, enhancing security onboard while you're away.
The device is waterproof and has a low power consumption of less than 400mA, so should have minimal impact on your boat's battery. Sentinel Cam uses a SIM card to send data over 4G cell networks, available either built-in for a subscription of £49+VAT (first year included free) or you can simply install your own SIM card, allowing for a budget of <100 MB per month depending on use.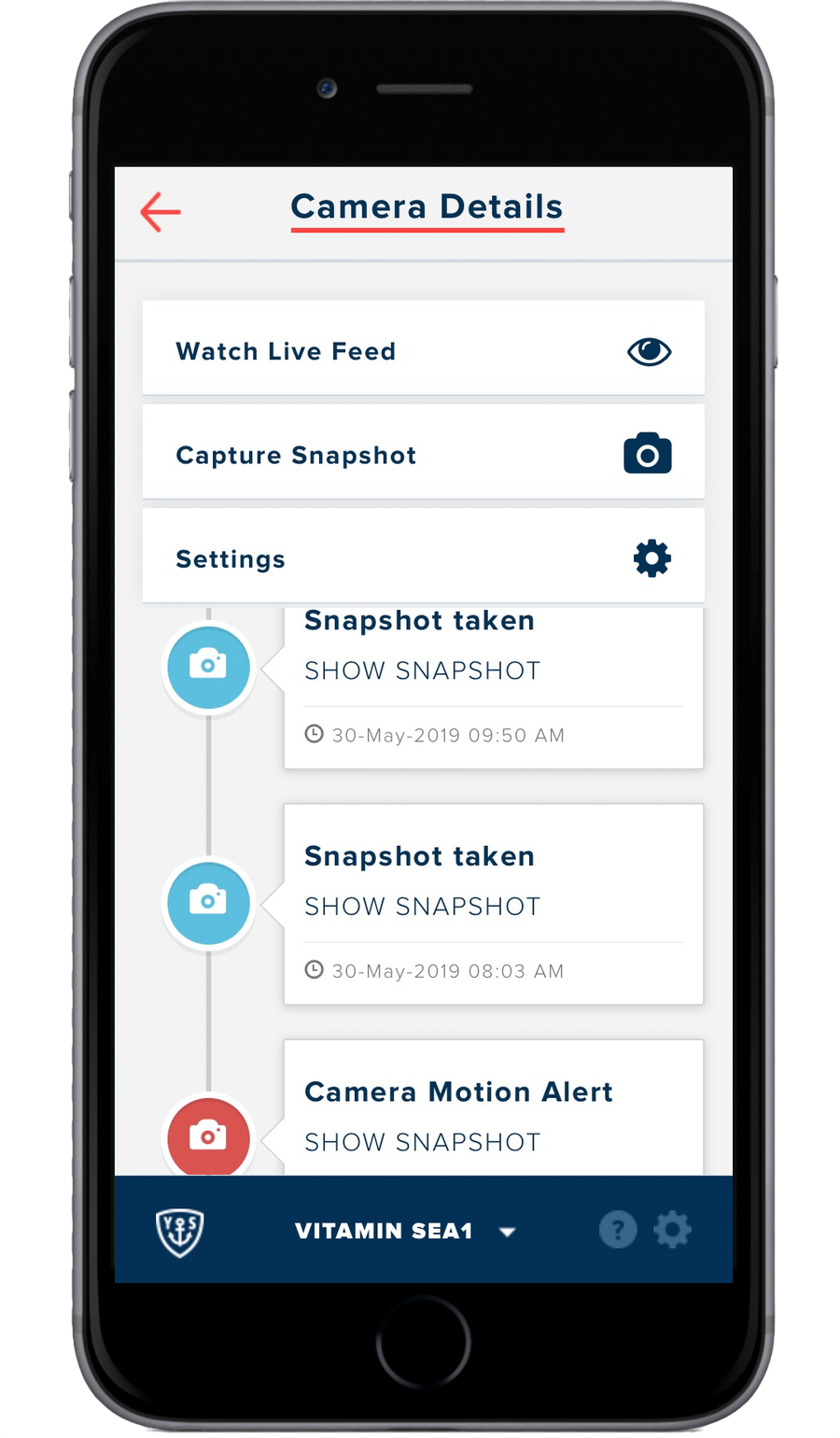 The Sentinel Cam is ideal as a marine security camera for monitoring charter yachts, or any boats where you wish to record movement inside a cabin. Because the device is stand-alone, it can also be used for other security applications in remote buildings, motor homes, caravans & portable shelters.
Contact us for more advice on Marine Security Cameras.